Liquid needles – Smoothes and brightens your skin within 72 hours.
Liquid needles – Smoothes and brightens your skin within 72 hours.
Are you afraid of needles but still undergoing lengthy treatments to improve your skin? We have a great solution for you.
Liquid needles – CELLSTORY and MERACLETOX – are an absolute innovation in the field of skin care. Try it and you will see the effects just in a few days.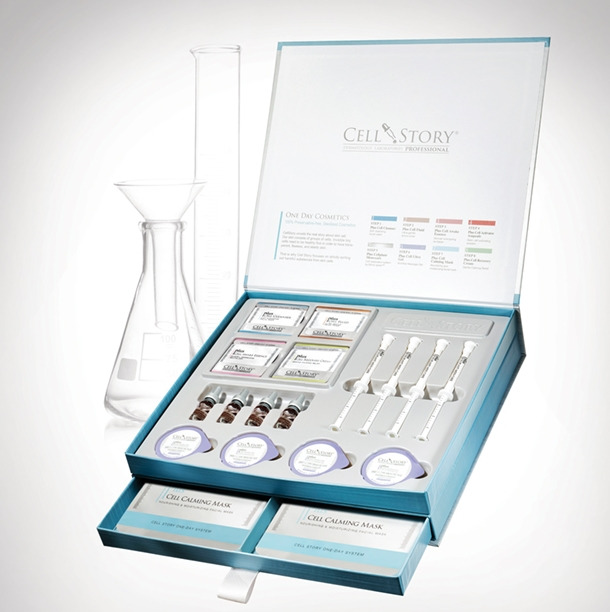 Needle-free mesotherapy. The innovative MicroSpear® component is based on surface tramatization using 50,000 microscopic needles obtained from hydrolyzed sea sponge. The treatment will bring smoothness to your skin, suppress the formation of wrinkles and hydrate it perfectly.
The treatment is suitable for problematic skin – it heals acne and suppresses pigment spots with results visible within 72 hours after application.
The perfect time rewind program. MIRACELTOX is a new unique concept against aging and combating skin imperfections. This exceptional treatment concept will "wake up" your skin from sleep and restore its vitality. Your skin will be visibly brightened and more elastic within 72 hours of treatment.
How is that possible? MIRACELTOX liquid needles also contain a MicroSpear® component. In comparison to CELLSTORY, the MicroSpear® here is derived from a hydrolyzed freshwater sponge. This sponge is nothing more than a cluster of cells that hold together small needle-shaped bodies of silica (30,000 needles of miracle size). Thanks to these micro-needles, the nourishing substances reach up to the most important layer of your skin – the dermis.
Both treatments are incredibly comfortable, with minimal subsequent redness.
Make your skin happy and order the appointment here -> CELLSTORY / MIRACLETOX